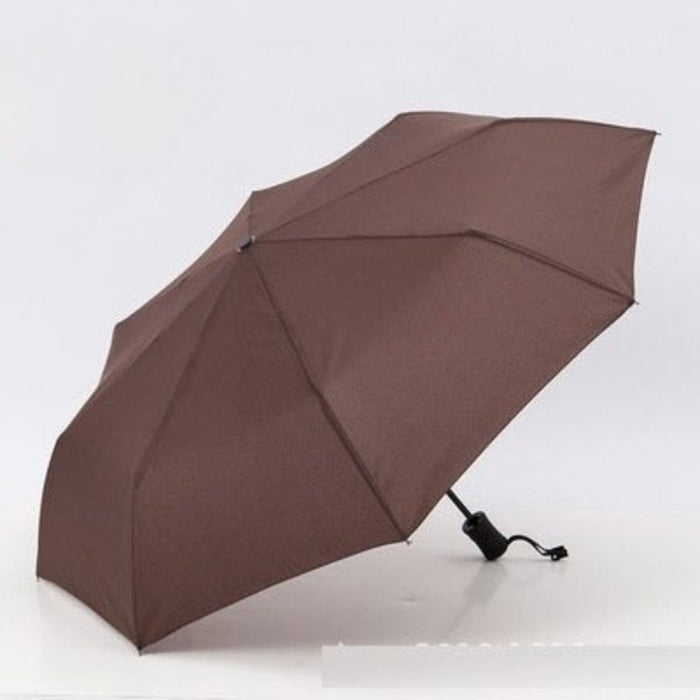 Wind Resistant Folding Fully Automatic Umbrella
In Stock
Introducing the Wind Resistant Folding Fully Automatic Umbrella, the ultimate combination of style and functionality.

This umbrella is designed to withstand windy conditions while keeping you stylishly protected from the rain.

Be prepared for any weather condition with this must-have accessory.
FEATURES:
Wind Resistant Design: With its durable construction and wind-resistant features, this umbrella is built to withstand strong gusts of wind. The sturdy metal frame ensures that it won't easily turn inside out, keeping you dry and protected.


Fully Automatic Operation: Enjoy the convenience of the fully automatic design. With just the press of a button, the umbrella effortlessly opens and closes, providing quick and hassle-free protection from the rain.


Compact and Portable: The three-folding design makes this umbrella compact and easy to carry. It fits perfectly in your bag, backpack, or briefcase, allowing you to stay prepared for unexpected rain showers wherever you go.


Stylish and Versatile: Available in a variety of colors, this umbrella adds a touch of style to your rainy day attire. It's suitable for all genders and occasions, making it a perfect gift choice.
SPECIFICATIONS:
Size: One Size
Function: Folding
Pattern: Three-folding Umbrella
Stay protected from wind and rain with its sturdy construction and automatic operation, all while maintaining a stylish and fashionable look. ORDER NOW