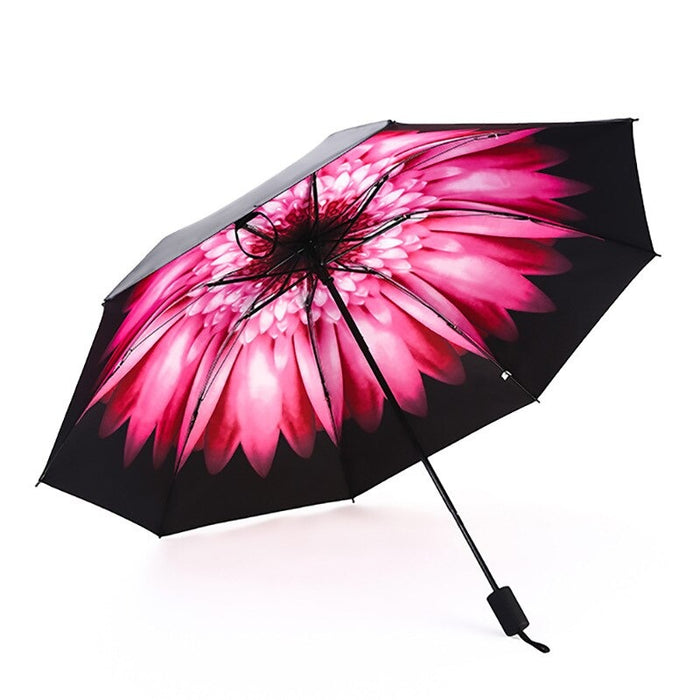 Anti-UV Three Folding Windproof Umbrella
In Stock
Introducing the Anti-UV Three Folding Windproof Umbrella, your ultimate companion for sunny and rainy days.

This stylish and functional umbrella not only shields you from harmful UV rays but also offers superior windproof performance, making it a must-have accessory for any weather condition.
FEATURES:
UV Protection: The Anti-UV coating on this umbrella provides excellent protection against harmful UV rays. Stay safe and shielded from the sun's rays while enjoying outdoor activities.


Windproof Design: With its three folding construction and sturdy plastic material, this umbrella is built to withstand strong winds. Say goodbye to flimsy umbrellas that turn inside out easily and embrace the reliability of a windproof design.


Compact and Portable: The three folding design allows this umbrella to fold down to a compact size, making it easy to carry and store. It fits perfectly in your bag, backpack, or car, ensuring you're always prepared for unexpected weather changes.


Stylish Prints and Colors: Available in a variety of colors and stylish prints, this umbrella adds a touch of flair to your outfit. Choose a design that matches your style and make a fashion statement even on rainy days.
SPECIFICATIONS:
Control: Non-automatic Umbrella
Function: Folding
Pattern: Umbrella Tri-folding

Experience the perfect combination of style, functionality, and protection ORDER NOW