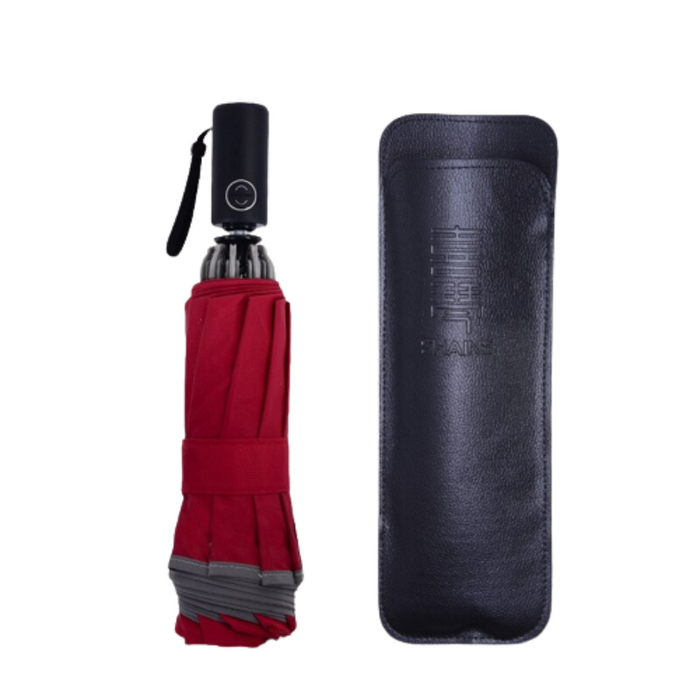 Reflective Big Foldable Inverse Umbrella
In Stock
Introducing our Reflective Big Foldable Inverse Umbrella, the ultimate combination of style, functionality, and convenience.

This fully automatic umbrella features a unique reversible design and three folding capabilities, making it a must-have accessory for anyone on the go.

Our Reflective Big Foldable Inverse Umbrella is designed in a one-size-fits-all style, ensuring a comfortable and convenient fit for users of various heights and sizes

Here are some eye-catching features of this umbrella:
FEATURES:
Trendy and Stylish: Stand out from the crowd with this super trendy and stylish umbrella. Its reflective design adds a touch of sophistication and ensures visibility even in low-light conditions.


Convenient and Portable: The foldable design allows for easy storage and transportation. Simply fold it up and slip it into your bag or backpack, making it perfect for travel or everyday use.


Durable and Reliable: Made with high-quality materials, this umbrella is built to last. It can withstand strong winds and heavy rain, providing you with reliable protection during any weather conditions.


Versatile and Gender-Neutral: Suitable for every gender, this umbrella comes in a variety of colors to match your personal style. Whether you're heading to work, running errands, or attending special occasions, this umbrella is the perfect accessory to complete your look.


Ideal for Gifting: Looking for a unique and practical gift? Look no further! This umbrella makes for a great gift for birthdays, anniversaries, holidays, or any special occasion. Show your loved ones you care with this stylish and functional accessory.
Upgrade your umbrella game with our Reflective Big Foldable Inverse Umbrella. Stay protected from the elements while adding a touch of elegance to your outfit.

Don't miss out on this must-have accessory. Order yours today and experience the perfect blend of style and practicality.